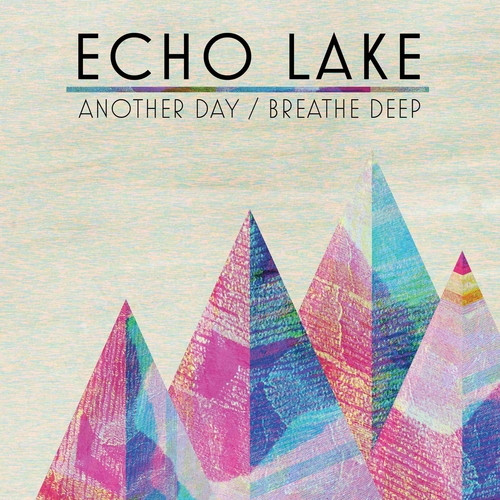 Another Day / Breathe Deep
Available Formats
Tracks
Price
Buy
7" Vinyl Single
2 tracks

£

5.00

Download Single (

MP3

)
2 tracks

£

1.58

Download individual tracks
From £0.79
Description
Echo Lake - Another Day / Breathe Deep
London quintet Echo Lake have made quiet the name for themselves in a very short period of time. February's debut EP - 'Young Silence' - sold out in days, the accompanying video by filmmaker Dan Nixon reached 100k views in a few weeks, print press caught up with the blogosphere and fell in love, and the band toured, with the similarly fast-rising 2:54, for the first time.

Even with all this in mind their next offering is, compared to the swooning Cocteau Twins style sounds on that EP, a lot more decisive - the sound of a band rapidly honing their many influences with supreme confidence. 'Another Day' is as straightforward a pop song as you could hope for; singer Linda Jarvis' vocals are much higher in the mix than previously and the track is propelled by a hypnotic guitar lead John Squire would be proud of.

Just as 'AD' proves the band can sideline their shoegazing tendencies in search of stronger and more defined melodies, 'Breathe Deep' also shows that they can also do it perfectly. Guitarist Thom Hill's dense production and endless overdubs somehow frame Jarvis' spiraling and seductive voice, summoning up hazy memories of Kim Gordon's cooings on 'Shadow of A Doubt', very early Smashing Pumpkins and latterday Beach House.

Reviews
"Easily the most streamlined and memorable song that they've worked on and yet the band continue to shroud their songs in a colourful, powerful wall of noise. Linda Jarvis splashes youthful, exuberant howls on top of a brash, kaleidoscopic backdrop. It's close to perfection."
This Is Fake DIY