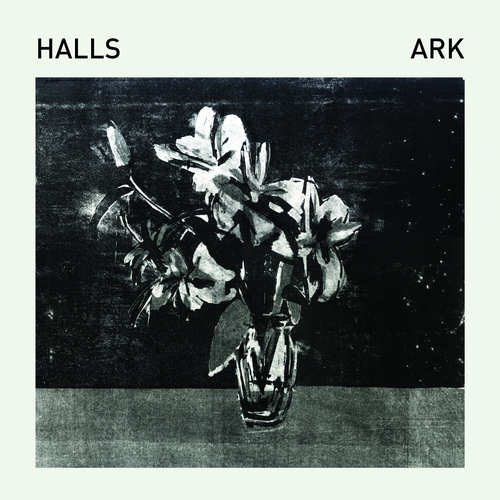 Ark
Available Formats
Tracks
Price
Buy
12" Vinyl Album
11 tracks

£

13.99

Out of stock

CD Album
11 tracks

£

8.99

Out of stock

Download Album (

MP3

)
11 tracks

£

7.99

Download individual tracks
From £0.79
Description
Halls - Ark
Halls is the solo project of 21 year old South London musician Sam Howard.

Ark - his brooding debut album - draws from a palette of crystalline melodies, intense production and panoramic instrumentation to create a deeply personal, constructivist work of art. Evocative in sound and yet isolationist in sentiment, the album is a dramatic and emotive study of loss and modern anxiety set to a strained electronic soundtrack.

Howard's centrepiece tenor voice and his glitchy, scattered rhythms present Thom Yorke's The Eraser as an easy reference point, alongside other exponents of recent mutations in London's unique urban sound narrative such as The XX, Burial or Mount Kimbie. 

Ark, however, also hints at another world beyond this. One of loop innovator Jan Jelinek's cut-and-paste percussion; the abstracted, intricate instrumentation of Efterklang; the deep choral swells of Justin Vernon's Bon Iver; haunting ambient composers Tim Hecker or Thomas Köner; and cerebral, minimal modern classicist Nils Frahm.

Openers 'I' and 'White Chalk' set the album's tone perfectly; Howard's piano chords and depth-charge kick and snare engulfed by mournful choir harmonies cloaked in cathedral-sized reverb. 'I'm Not There' and 'Roses For The Dead' pair devastating symphonic arrangements and heart-on-the-rocks strings with classic pop structure and melody, before short piano piece 'Ark' beautifully recalls 'White Chalks' spellbinding motif.

From there, 'Funeral' channels the lost airwaves of early 2000s 2-step under a silhouetted, eerie vocal; album centrepiece 'Shadow Of The Colossus' masterly juxtaposes digital and analogue drums with punctuative negative space; and 'Reverie' pierces the album's overarching impressionism with an pure, aching chorus. To close, dense instrumental 'Holy Communion' leaves an echolalia of subliminal confusion before 'Winter Prayer' ends the album on a simple, beautiful tranquility.

Ark is a stunning debut; a statuesque introspection on an unfathomable modern world.

Tracklisting
12" Vinyl Album (NPIP028LP)
Halls

- I

Halls

- White Chalk

Halls

- I'm Not There

Halls

- Roses For The Dead

Halls

- Ark

Halls

- Funeral

Halls

- Shadow Of The Colossus

Halls

- Arc

Halls

- Reverie

Halls

- Holy Communium

Halls

- Winter Prayer
CD Album (NPIP028CD)
Halls

- I

Halls

- White Chalk

Halls

- I'm Not There

Halls

- Roses For The Dead

Halls

- Ark

Halls

- Funeral

Halls

- Shadow Of The Colossus

Halls

- Arc

Halls

- Reverie

Halls

- Holy Communium

Halls

- Winter Prayer
Download Album (NPIP028)