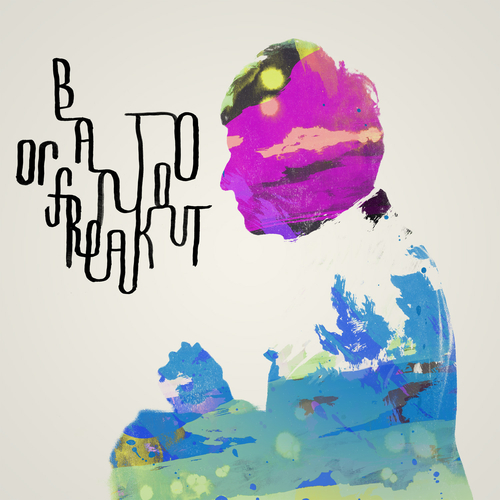 Mr No / Someone Great
Available Formats
Tracks
Price
Buy
7" Vinyl Single
2 tracks

£

4.00

Download Single (

MP3

)
2 tracks

£

1.58
Description
Banjo or Freakout - Mr No / Someone Great
Banjo or Freakout is Alessio Natalizia. An Italian in London, Alessio began conjuring his noise from the depths of his bedroom to thwart the loneliness lurking in the din of a new city. He sings, plays guitar, drums and programs beats, and then drenches them all in effects to create an affecting lo-fi dreamy pop.

This, his double A-side debut, includes one of his earliest tracks- 'Mr No'- and his DFA-approved cover of LCD Soundsystem's 'Someone Great'. Easy reference points- Arthur Russell, Jay Dilla and anything that's ever vibrated, capturing the busy dreams of lost spectres in an endless, ascending loop.
Reviews
"Lovely and atmospheric. His feet are on the ground, his head in the air."
Pitchfork
"You really ought to buy or blag one of these - they're fucking radiant. And no, I'm not on commission. Either way - you need to check this out, really."
Drowned in Sound
"Highly recommended."
Gorilla vs Bear
"A blanket of bee-swarm fuzz, shrouded drums, and echoey vocals... Totally gorgeous."
SPIN
"Covering Burial is weird. Doing it with a Joy Division sample, synths and half a guitar is amazing."
NME
"Having already wowed a whole raft of bloggers with his frankly incredible shoegaze cover version of Burial's archangel, Banjo Or Freakout at long last releases a debut 7" for the excellent No Pain in Pop label, albeit in scarily limited numbers. The man behind Banjo Or Freakout is Turin native Alessio Natalizia, who alongside the aforementioned Burial cover has managed to make quite a name for himself for his radical reinterpretations of Vampire Weekend and Battles' 'Atlas'. On this awesome 7" you'll find an imaginative version of LCD Soundsystem's 'Someone Great', all saturated in echo and blurred out drums. Original composition 'Mr No' proves that Natalizia is no musical magpie though, and his writing abilities are every bit as good as his interpretative instincts. The fizzy, glitch-ridden production complements a pristine vocal melody, and the whole thing sounds beguilingly weird, yet potentially very mainstream too. Comparisons to the currently ubiquitous Animal Collective (and Panda Bear specifically) are bound to crop up, but that would be an over simplification, not doing this artist's potential sufficient justice - although just like the AC, Natalizia's strand of electronic song writing is as preoccupied with sonic invention as much as it is with timeless pop sensibilities. Banjo Or Freakout is a big name to look out for in 2009 - invest now before madness descends. Essential Purchase!"
Boomkat
"A single that will hopefully be flogged to within an inch of its life on right-thinking radio stations across the land. 'Mr No's beats-driven, phantasmagoric pop aligns its creator with the likes of Panda Bear, Arthur Russell and No Age. Trust us, it's bloody lovely."
Time Out