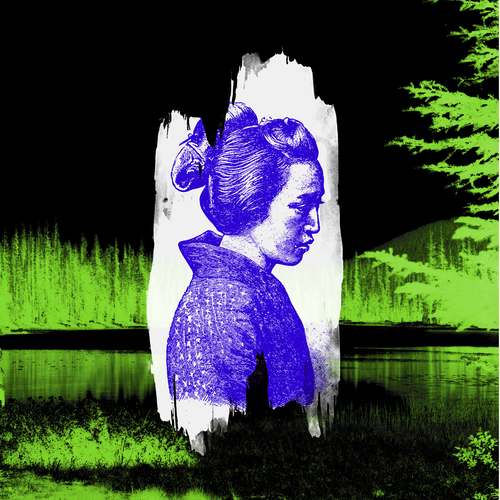 Dagger Paths
Available Formats
Tracks
Price
Buy
CD Album
8 tracks

£

8.50

Out of stock

Download Album (

MP3

)
8 tracks

£

6.32

Download individual tracks
From £0.79
Description
Forest Swords - Dagger Paths
All CD/DL orders come with a a free bonus download LP featuring featuring the deleted 'Fjree Feather' EP (2009), remixes by Becoming Real, Pariah and more, plus a exclusive mixtape featuring unreleased material and These New Puritans and Wild Beasts reworks.

---

The Wirral's enigmatic Forest Swords make a textured, gauzy music as indebted to the Liverpool region's rich musical heritage as it is the windswept-yet-beautiful coastal environment from which it was born. The result is something completely organic, sounding like a mix of Mogwai's more luscious soundscapes, Burial's sample strewn claustrophobia, with touches of Ennio Morricone's legendary reverbed guitar soundtracks.

Debut release 'Dagger Paths' is eight tracks of slow release Satori and soulful ambiance marred with chasmic guitars and dread soaked percussion. 'Hoylake Misst' - named after the one of the peninsula's river-facing towns - is a thick, chanting clifftop epic and a ghostly cover of Aaliyah's 'If Your Girl Only Knew' threatens to get funky. Closer 'The Light' is the record's most radiant moment - hazy, offbeat and littered with errant strings.

It's clear Forest Swords' influences are as wide and varied as the landscape his music is created in. The record's clattering dub, thunderous grooves and cavernous guitar licks rub shoulders with R'n'B shuffles, primitive drumming and heady drones to create music that sounds as weighty and chilling as it is triumphant and thrilling.

'Dagger Paths' includes remastered versions of the acclaimed out-of-print cassette singles 'Miarches' and 'Glory Gongs', tracks from March's US LP release on Olde English Spelling Bee and both sides of No Pain In Pop's 'Rattling Cage' 7" single in August.

Reviews
Just announced as the #1 Album of 2010 - FACT Magazine
"This is remarkable. It's making me cry at my desk. 10"
VICE
"One unmistakable musical vision. 8.4"
PITCHFORK
"Incredible, it's love at first sight"
BOOMKAT
"2010′s most impressive debut"
FACT
Tracklisting
CD Album (NPIP016)
Forest Swords

- Miarches

Forest Swords

- Hoylake Misst

Forest Swords

- Visits

Forest Swords

- Glory Gongs

Forest Swords

- If Your Girl

Forest Swords

- The Light

Forest Swords

- Rattling Cage

Forest Swords

- Hjurt
Download Album (NPIP016)