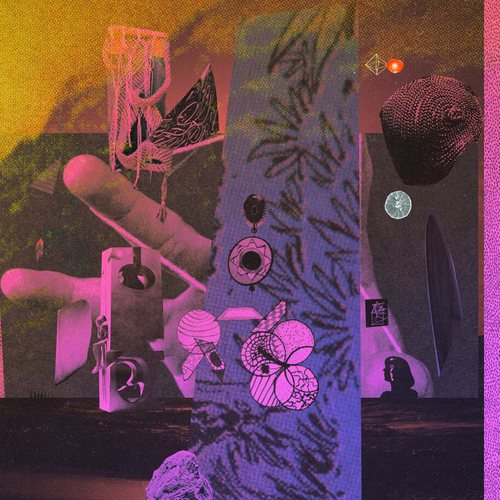 GLAQJO XAACSSO
Available Formats
Tracks
Price
Buy
12" Vinyl Album
12 tracks

£

15.99

CD Album
0 track

£

8.99

Download Album (

MP3

)
12 tracks

£

5.00

Download individual tracks
From £0.79
Description
patten - GLAQJO XAACSSO
Heady, raw and visceral, patten's first widely available release - pronounced "glack-geut zack-so"* - is a maverick work of genius straight out of the London leftfield.

Working out from a space somewhere between early house, Factory Records and post punk, Warp's mid-90s catalogue, shoegaze, Musique Concrète, and 2000s Funktion One bass pressure, a myriad of forms unite into a rare, emotionally rich and euphoric whole with the precision worthy of a true auteur. This hallucinatory record is a truly unique and all-enveloping experience.

The highlights are many and shift with each listen. Opener 'Ice' wraps a brooding vocal sample around a delicious guitar hook, '& our wild paths intersect' sounds like a tech-noir version of a Kevin Shields dreamscape, 'Plurals' hangs a tropical mist over a Burial style concrete dub and 'Blush Mosaic' sees a hypnotic bassline emerge amongst swirling incantations.

A few touchstones: the dancefloor experimentation & emotional resonance of Arthur Russell; the splintering emotive noise of My Bloody Valentine; Autechre's ghost in the machine warm abstraction; Broadcast's elegant futurity; the yearning tower block symphony of Goldie's 'Inner City Life'; anything Martin Hannett; the paranoid, dense soundspace of Tricky's 'Maxinquaye'; J Dilla's clipped loops and saturated samples; Drexciya's aquatic liquified sonics; London's fragmented post-millenial dance music continuum, Steve Reich's 'Music For 18 Musicians', too many to mention, the list should go on… all of these, but none of these.

Like it's title, patten's LP appears as if from some parallel world; prismatic and mirage-like, soaked in the searing heat of urgency.
Reviews
'Remarkable. One of the year's most exciting debuts.' - FACT
'Among the albums of the year' - Boomkat
'Excellent' - the Quietus
'9/10' - Drowned In Sound
'4/5' - Resident Advisor
Tracklisting
12" Vinyl Album (NPIP027)
patten

- Ice

patten

- Crown 8vo

patten

- Words collided

patten

- a.m./soft focus

patten

- Blush mosaic

patten

- & our wild paths intersect

patten

- Fire dream

patten

- Peachy swan

patten

- Out the coast

patten

- Ndi bem

patten

- Plurals

patten

- Rubylith film
CD Album
Download Album (NPIP027)