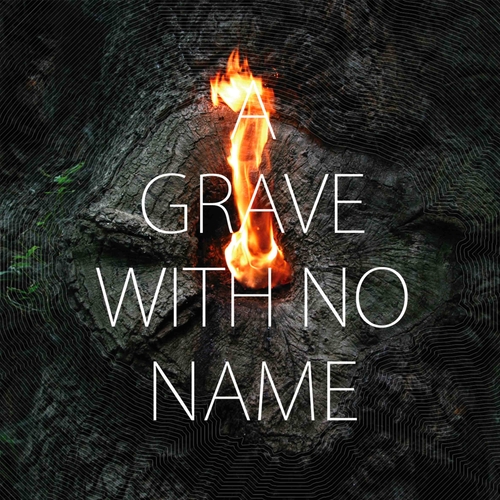 Mountain Debris
Available Formats
Tracks
Price
Buy
CD Album
16 tracks

£

5.00

Out of stock

Download Album (

MP3

)
16 tracks

£

7.99
Description
A Grave With No Name - Mountain Debris
A Grave With No Name mine their own distinctive vein of haunted, freaked folk/ art rock, tracing delicate fissures in the emotional radiography of loss and longing to spellbinding effect. "Mountain Debris" collects together tracks from their releases to date and adds a slew of previously unheard recordings to create a remarkably beautiful and cohesive whole, albeit one that always seems to be on the verge of imploding into itself, so rarefied and brittle is its beauty.

But then, nothing about this record is remotely predictable. The fragile, windblown melodies of "The Sun Rises" and "And We Parted Ways at Mt Jade" open the album, only to be blown away by the stadium-sized guitars of "Sofia". Similarly, "Silver" roars out of the speakers with almost-anthemic immediacy and urgency, while elsewhere the trembling, piano-led "Underpass" sounds like the most moving song that Palace Music never wrote, and "Open Water" finds the band on fine, mischievous form. 16 songs long and yet still clocking in at just over half an hour, "Mountain Debris" is something of a small miracle.
Reviews
"A uniquely 21st century take on lo-fi that compels spectral washes of sound to tussle with fuzy guitar breaks in a considered game of cat and mouse. 8/10."
NME
"A shoegazing masterpiece to round off a year of lo-fi brilliance."
Dummy
"Overall contemplative and haunting, it takes several spins before the album's full depths and stark beauty can be fully discovered. With this album they've cemented that they'll be remembered, if not by the masses then at least by those that really matter."
Loud and Quiet
"Largely conceived in the London bedroom studio of frontman Alex Shields, Mountain Debris is an impressive collection of distortion-bathed pop tunes that manages to stand out, even in an increasingly crowded lo-fi field. Combining a rough-around-the-edges pop pedigree with the warm fuzz of C86, the bleak soundscapes of vintage shoegaze, and just a hint of sweet psychedelic swirl, A Grave With No Name crafts impressively affecting songs that rarely crack the two-minute mark. It's something like Jay Reatard on Quaaludes. Whether it's woozy acoustic pop ("Lavender," "Open Water"), noisier shitgaze ("And We Parted Ways at Mt. Jade), or stompy proto-grunge that tugs at your heartstrings (album standout "Sofia"), Mountain Debris is a stellar first effort."
XL8R
Tracklisting
CD Album (NPIP010D)
A Grave With No Name

- The Sun Rises

A Grave With No Name

- And We Parted Ways At Mt Jade

A Grave With No Name

- Sofia

A Grave With No Name

- Open Water

A Grave With No Name

- Pacific

A Grave With No Name

- Ghosts And Stones

A Grave With No Name

- Lavender

A Grave With No Name

- Silver

A Grave With No Name

- Zachary

A Grave With No Name

- The Passing Of A Day (Interlude)

A Grave With No Name

- Stone Setting

A Grave With No Name

- Horses

A Grave With No Name

- Fire Island

A Grave With No Name

- Chimes

A Grave With No Name

- The Underpass

A Grave With No Name

- The River Path To Mt Jade
Download Album (NPIP010D)