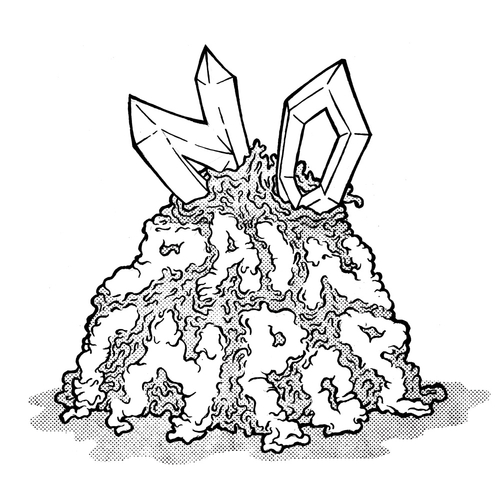 No Pain In Pop
Available Formats
Tracks
Price
Buy
CD Album
11 tracks

£

5.00
Description
Various Artists - No Pain In Pop
Released 6/04/2009

Within 11 tracks the 'No Pain In Pop' compilation covers Telepathe's spooked, low-slung Brooklyn beat, the ramshackle new-Italo of Nite Jewel, Sunni-Geini's melodic dubstep, the ferocious white noise of HEALTH, Banjo or Freakout's spaced-out polyrhythms, the evocative, bucolic impressionism of A Grave With No Name, Abe Vigoda's lo-fi tropical punk and the woozy, dreamy guitar pop of Trailer Trashy Tracys.

The result is an eclectic but entirely coherent compilation - a mix of emerging and established sounds from the UK and US. As each band is related to No Pain In Pop in some degree - whether by release on the label, live show or blog feature - the compilation serves as an introduction to all that No Pain In Pop is. As a result, it is simply titled No Pain In Pop.
Reviews
"A bargain-priced sampler from one of the most essential UK labels of the moment, No Pain In Pop boasts the talents of Telepathe, Sunni-Geini, Nite Jewel, Ponytail and Health among others. There's no fixed genre or scene you could attribute to the label, but there is an intangible, unifying quality to everything here that screams out goodness. While you'll no doubt already be familiar with the likes of Telepathe's 'Chrome's On It' (here in its original version), Trailer Trash Tracys' 'Strangling Good Guys' is a far fresher treat, pointing towards good things to come with a sound that approaches the shoegaze/C86/Jesus And Mary Chain infatuations du jour, but musters up sufficient escape velocity to avoid obviousness. Demonstrating the label's diversity you get Italians Do It Better affiliate Nite Jewel brushing up against Californian echo-punks Abe Vigoda and one-man laptop pop machine Banjo Or Freakout. It's all inconceivably hip, but by crikey it's also very, very good."
Boomkat
"I was pretty surprised when I learned that Trailer Trash Tracys are from London. Even if it weren't for the fact that the moniker sounds like one of a band opening for Southern Culture on the Skids, the Tracys do that hollow-eyed, sun-bleached lo-fi thing as good as (if not better than) some of their Yankee peers. And while a cold listen of "Strangling Good Guys" (from the new No Pain In Pop compilation) might render their Englishness irrelevant, it's a defining detail that accomplishes something bold in a micro-niche that may prove itself stale in the very near future. For as frothy and lucid as "Good Guys" is, it surges on an oceanic wash of foamy static that makes the Tracys' underlying melancholic persuasions all the more rewarding. Braced by Jimmy-Lee's dizzying guitar loop, Susanne Aztoria's mercurial, wearied vocal performance somehow manages to sound divine and nonchalant, devoid of the typical boredom and irony other lo-fi girls hang their coats on. There's no Beach Boys fetish, no snark-- just a fondness for the erstwhile days of unhealthy Stone Roses obsessions. Like Mazzy Star funneled through a tin-can phone, the Tracys have captured something both amorous and nostalgic, yet very grounded in the here and now."
Pitchfork
"One of our favorite blogs/labels/curators of radness, No Pain In Pop, recently sent over their excellent new compilation album, the aptly titled No Pain In Pop (due out April 6). The comp is meant to serve as an "introduction to all that No Pain In Pop is," by highlighting various bands that are related to NPIP in some degree, including HEALTH, Nite Jewel, Abe Vigoda, Banjo or Freakout, Telepathe, and more. NPIP calls it "an archive of the last twelve months in painful, post-generic pop," and it's all pretty out-there and wonderful, but the track I can't stop listening to is this dreamy, swirling, reverb/hiss-drowned number from London newcomers Trailer Trash Tracys."
Gorilla vs Bear
"If you were to plunge elbow-deep into our brain and collect all your finest finds onto an album it would sound a lot like the new No Pain In Pop compilation. From the ecstatic crash and hiss of Gentle Friendly and Ponytail to the hazy whispers of Banjo Or Freakout and A Grave With No Name, this is a perfect primer on current awesomeness. Listen to the wonderfully woozy entry from Trailer Trash Tracys here, then head over to No Pain In Pop and reserve yourself a copy of their finest hour."
Pinglewood
"This week I've been listening to their amazing recent compilation practially non-stop, from the dark swirling thumps, grimps and squelches of Sunni - Geini, to the relatively well documented post-pop wonder of Telepathe. Or the galloping, yelping riff-builds of Ponytail's 'Beg Waves' , to the delicious slo-funk of Nite Jewel's 'Weak 4 Me', the whole lot is just thoroughly irresistable, and sounded even better drenched in improbable April sunshine.
The highlight of the collection for me though, with it's instantly familiar but skewed wonder, is 'Strangling Good Guys' by London's Trailer Trash Tracys. With it surely destined to be held high as a great example of what informed but alternative modern pop should be, I suggest you get hold of a copy of the forthcoming 7" as quick as you can.
If you find yourself occasionally wondering what happened to the true alternative - or perhaps music the label might describe as 'not unoriginal but not shit' - then buy a copy of their recent No Pain in Pop compilation, which is out now."
Xfm
Tracklisting
CD Album (NPIP006)
Sunni-Geini

- An Accidental Suicide Bombing

Telepathe

- Chrome's On It

Trailer Trash Tracys

- Strangling Good Guys

Banjo or Freakout

- Mr No

Abe Vigoda

- Dead City / Waste Wilderness

A Grave With No Name

- And We Parted Ways At Mt Jade

Ponytail

- Beg Waves

Gentle Friendly

- Ride Symbol

Nite Jewel

- Weak 4 Me

PENS

- Networking

HEALTH

- Crimewave